Transformational meat supply chain and planning optimization software
Proline is a supply chain planning software powered by Artificial Intelligence and Optimization to improve efficiency, yield and service level, while decreasing waste, and stock levels.
Smarter supply chain management
Proline increases profit margins and strengthens competitive positioning allowing the whole organization to have increased visibility/traceability to offer smarter decision-making.
Lower risk for errors and increase collaboration and efficiency
Planning in excel is high risk and does not compare to results produced by modern planning methods.
companies using Excel for planning claim to have sort of a collaborative process.
Proline is the

champion

of all planning systems
Reduces costs, inventory, stock-outs.
See into the future and plan proactively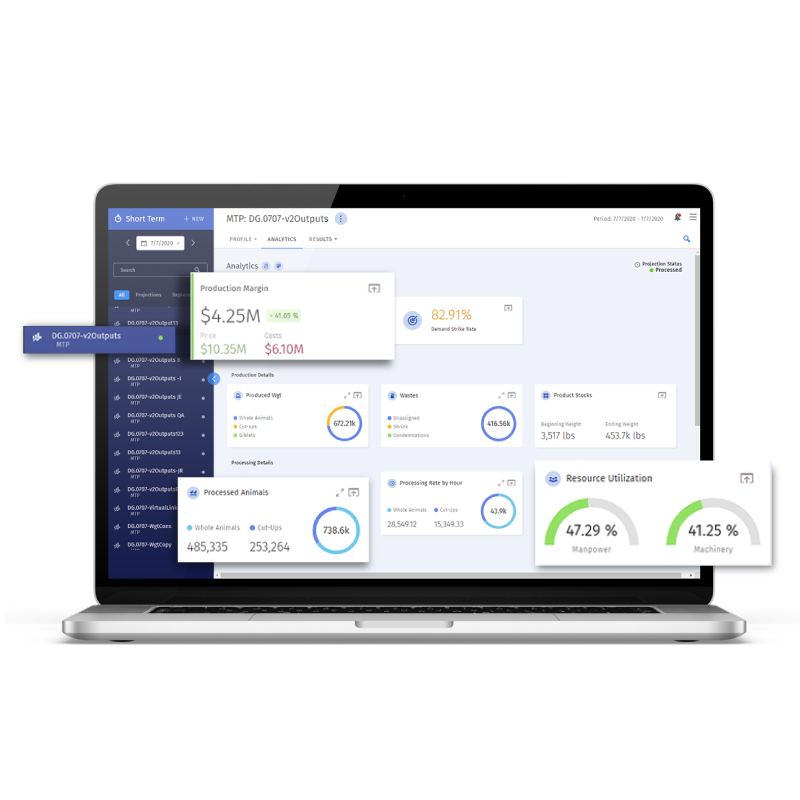 Machine Learning analyzes 1,000's of data points to create the best scenario possible (what-if scenarios)
We offer an integrated business planning model and full consultative implementation process
Integrated business planning
Strategic Planning
Long term (1-5 years)
S & OP
Mid term (1-5 or 1-12 months)
S & OE
Short term (Weeks-Day-Shift)
Eliminates and helps with...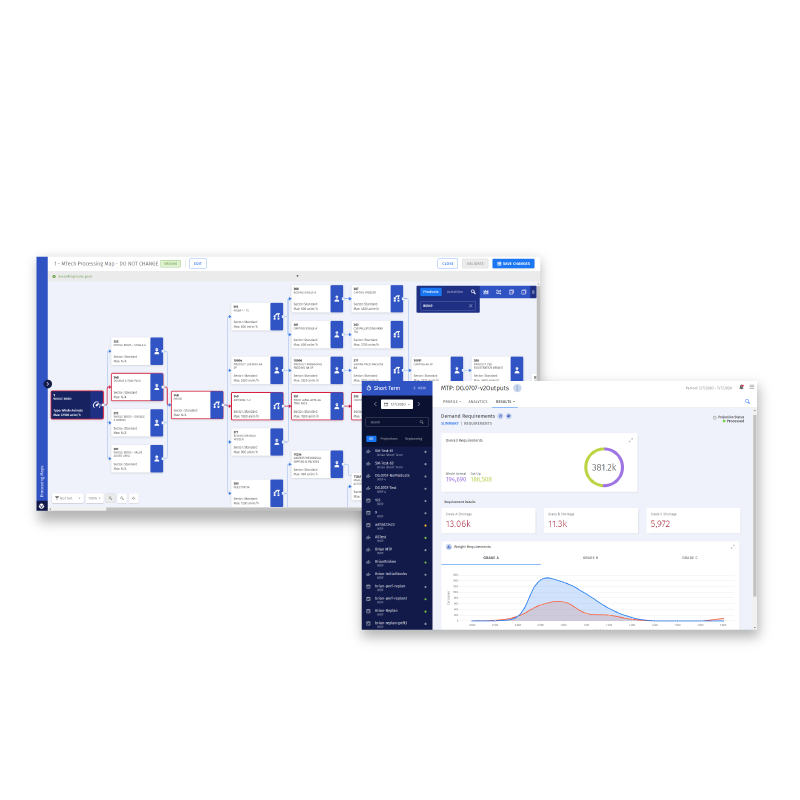 Align your entire organization with a planning and production tool that increases profitability
Want to see how technology can help every department across the organization to accomplish more yield and profit?