Written by Sarah Haberecht President of the Worlds Poultry Science Association – Victorian branch. Read full bio.
"Digital transformation in food manufacturing and supply chain enables better utilization of data for more dynamic risk management, automated adjustment for deviations, real-time transparency of food safety and quality control parameters, product release, defect rate reduction, and trend analysis." (Bhakta et al., 2019; Shafi et al., 2019)
Food safety is an increasing concern for consumers as more information and education about the food chain is becoming available, leading to more transparency required from all producers in the food chain. Processors, producers, and all who have input into our food chain need systems that cover traceability for products, live analyses for measuring all production and processing data, and thorough reporting for compliance purposes; this is achieved by implementing an exemplary data management software tool.
How to improve food safety in poultry meat production: full traceability
Traceability in the food chain is vital for product recall, contaminations, and disease outbreaks in stock. A data management system will record every movement of a product (both live and processed) and allows users to provide the details in a recall event. An excellent data management system will do this quickly, effortlessly, and provide the analysis and reporting to reduce the cost impacts that such an event will have on the business. For example, the health department tracked a Salmonella Enteritidis outbreak in consumers to your business; your data management system should be able to trace back through sales, to the egg room floor, transport from farms and back into the flock and, even shed the contaminated eggs that were laid. This analysis should occur within a few moments allowing immediate action in each step of the chain to isolate other contaminated products and minimise further effects on your business.
Harnessing big data
"The future prospect is that big data can be used to predict the presence of pathogens or contaminants, by linking environmental information with pathogen growth and/or hazard occurrence. For example, by monitoring the conditions of crops in the field including weather data, the areas with an increased potential of aflatoxins can be identified before the crop enters the food chain. Environmental informatics can help identify high-risk periods, which may trigger effective control for the downstream food supply chain." (Armbruster and MacDonell, 2014).
How technology impacts food safety control in the poultry industry
Live analyses to improve performance requires consistent and regularly entered and error-free data entry and a reliable data management tool. The use of spreadsheets does not capture the necessary detail to protect your business from coming disasters that will affect your bottom line. The use of Internet of Things (IoT) devices such as wifi shed controllers, thermometers in day-old-chick delivery trucks, sow feeders recoding weight and feed consumption, weigh scales in feed mill bins, and GPS tracking for birds to processing, to name a few, that constantly stream live data points to a system where Machine Learning and Artificial Intelligence can not only report breached thresholds of KPI's but also alert to trends in data sets. When data is trending out of bounds, IoT can give an alarm before the event becomes a disaster, leading to significant reductions in product and profit losses. These could be as simple as the constant temperature recording in a shed for young chicks alerting to a heater malfunction before the birds are chilled or the water meter is alerting to an increase or decrease in consumption, allowing the husbandry team to investigate outside of the scheduled welfare checks, catching any equipment failure or signs of sickness earlier.
Data management tools aid in better compliance
Compliance in the food chain is increasingly important as consumers become more aware of food production processes. Producers and processors are now required to meet compliance standards not just of their government but further, in-depth requirements for food branding and labelling such as higher welfare, specific feed ingredients in feed, and ingredients excluded. Additionally, this information is required regularly for auditing purposes, not just when the food is ready for market but during the growth cycle of the animal. For a meat bird, audits may occur at any phase of production, from pre-heating the shed, placement parameters, environmental conditions through growth, mortality, medications given, feed amounts, pick up details, condemnations, processing times, and even in some cases, fast food outlets include the feed mill in the audits and go down to detailed levels including the ethical sourcing of raw materials. These audits require immediate access and reports for this information and may only give 12-24hours notice before the audit occurs. A solid data management software can make providing these details fast and manageable. The grower produces the production and environmental history from their mobile device and sends it to the auditor directly; feed mills and processing plants will run the set auditing reports and produce them in the time it takes to print or send them. The process should be seamless. A data management system aims to save you time, energy, and money.
Software for data management in a poultry or swine operation is vital to achieving food safety compliance. It allows for full traceability of products and fast, live analyses to reduce impacts and access to multiple food chain lines from one source to cover compliance.
To receive more articles about trends and technology in the poultry industry sign up for our monthly newsletter below.
---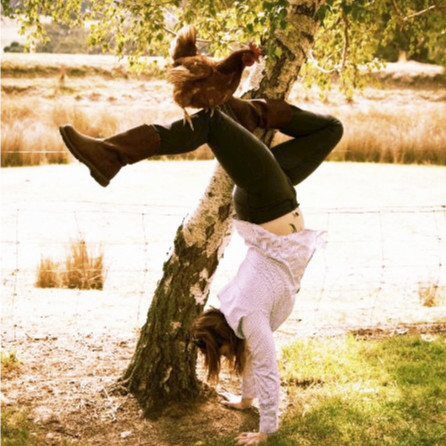 Sarah Haberecht
After beginning her career in the poultry livestock industry, Sarah moved into the stockfeed industry as a technical specialist. Her experiences on rearing, breeder and broiler farms, hatchery quality assurance, livestock planning and technical farming services provide a sound base to draw on. In recent years Sarah has undertaken the responsibilities as the Poultry Information Exchange Conference Vice President and, more recently, as the President of the Worlds Poultry Science Association – Victorian branch. During the industry roles, Sarah completed her Masters in nutrition and is currently completing a PhD where she is investigating macroalgae in poultry feeds. Her interests lie in poultry gut health and practical science ideas for poultry production, which is continued further now with the role at MTech Systems, where she hopes to help the poultry and swine industries get the most from precision livestock farming resources.