Amino is a cloud-based analytics solution for poultry producers of any size that goes beyond data management. Recently, I got a chance to go behind the scenes and chat with the makers of Amino. In this post, I will share what I learned with you and introduce you to some of the top innovators in the industry today. The solution will speak for itself, and you will be able to see the impact that Amino will have on the entire industry.
Amino's revolutionary road
Before we look to the future, let's look at what brought us to this point. MTech Systems has been in the software business for 30 plus years. During that time, we created the first comprehensive data management system for poultry and swine producers. This system is being utilized today by the industry's top producers. MTech Systems' President and visionary, Marcel Cohen, wanted to provide a solution to all producers, regardless of size and scope. This system, with its current infrastructure, would be a significant challenge. He wanted to design a system of the future that would be cloud-based, easy to use, and powerful. In order to accomplish this Marcel set out to build the perfect team to allow this dream to become a reality.
Thoughts from MTech Systems' President on Amino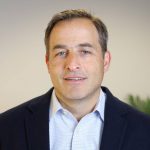 "The concept of Amino was born out of a desire to help small to medium producers capture the same level of control and insight through their data that the largest integrators worldwide have enjoyed for years. We realized early in the process that Amino has so much more to offer the entire food production industry. The simplicity and elegant way in which it incorporates innovations like Machine Learning is a game-changer for accurately predicting performance, improving efficiency, measuring carbon footprint, and achieving a more sustainable way of producing food for the growing world population."
Meet the Amino dream team
Some software is developed inside – a box, but this was not the case with Amino. Amino's creators came right from the industry and were skilled in poultry and swine as well as software development. Amino's team was handpicked to build certain parts of the software where each team member had the most expertise. Let's meet the development leadership team.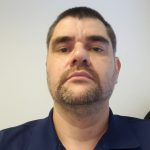 Meet Carlos: I started on a large Poultry and Swine company in Brazil as a Developer. I moved to Business Analyst for Swine production. I joined MTech Systems 12 years ago working to develop the leading solutions for Poultry and Swine.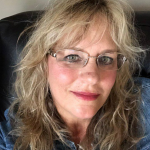 Meet Darcy: Prior to joining MTech Systems, I was the controller of a large poultry company in Canada working with live operations and further processing. I have spent the last 18 years working with MTech Systems to design and develop solutions.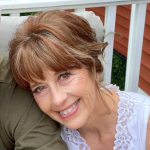 Meet Melony: I started out in the industry working for a major primary breeding company initially as a product cost accountant and then moved into production planning and control. This made me a good fit for MTech Systems where I have spent the last 17 years enhancing the planning solutions.
Interview with Amino's creators
What was your favorite part about making Amino?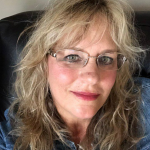 To be a part of a team transforming all the processes into a solution that is easy to use and provide a great user experience -Darcy
What was a pivotal point in the making of Amino?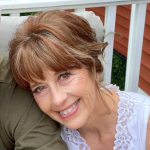 Going from an on-premise application to a web-based application as it relates to planning. We were excited to see that Amino could remove many of the roadblocks that make planning so challenging for our industry. -Melony
How will Amino solve common industry challenges?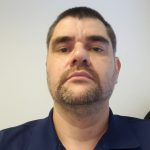 Our biggest challenge today is keeping up with the evolving industry technology. Amino will facilitate the integration of other software solutions and equipment. For example, we are adding integrations with OCR which will allow producers to upload lab test results and extract the data from the PDF m straight into the system. The tools that we use to develop the system give us more opportunities to work with new technologies that emerge every day to provide efficient and effective solutions. -Carlos
How does Amino set production companies up for growth?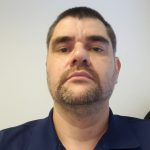 We developed Amino to be less focused on data entry and more focused on the insights that come from the data. With this in mind, dashboards were added to help producers visualize the results to provide an immediate impact on the business. They will not need to wait for finance to run and analyze reports. -Carlos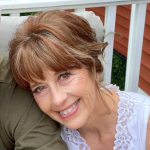 The dashboards we created in planning allow companies to instantly view projections compared to actual results and forecasted target demand. The dashboards clearly display variances from targets allowing companies to quickly assess their quarterly or annual goals. Amino will allow them to react swiftly and plan accordingly for the future -Melony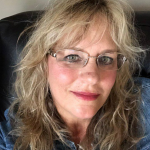 In regard to financial data, Amino has a period-end to be able to determine how costs are trending, pinpoint issues, and react quickly to areas of concern. Analytic dashboards will help to identify issues that previously would have been lost in high volumes of data. As well, our system is highly integrated from point-of-purchase to point-of-sale-which provides unlimited efficiencies. -Darcy
Stay tuned for more interviews with this all-star team
In the meantime, check out Amino in a one-on-one personalized demo to see the difference it can make for your production business. Amino is made for poultry and swine producers whereas Excel is not. Download this PDF to learn about 4 things Amino can do that Excel can't.