How do you determine the potential ROI of implementing a poultry management system? We recently interviewed former poultry operations and agribusiness expert Danny Rotherham about this topic.
Danny is now an employee of MTech Systems and is currently leading a team to push the MTech Systems platform throughout Europe. 
In his previous roles, Danny saw the direct benefits that MTech Systems software can have on a business and in this post, we will share them.
1. Upgrade from spreadsheets to one platform to improve efficiency and transparency increasing accountability throughout the business
First, he shared that in modern day running your business from spreadsheets is extremely inefficient and potentially costly due to mistakes and the business not having one single source of truth to rely on.
How many spreadsheets would using a system like MTech Systems replace? 
"It is potentially 1,000's over the whole span of a business. If you think about it, there are spreadsheets being generated daily from all over the supply chain, and from each of those, there may be 10 others generated to record and track performance/production data. These spreadsheets can add up quickly over the course of time, and it can be hard to translate that data into insights a company can use."
"It is about efficiency, accuracy, and having one version of the truth. The information populated in MTech Systems is yours, it is real, and can be used to report physical kpi's, costs and provide direction for each business unit. MTech Systems' ability to map performance metrics alongside the costs associated means that we can remove the need for spreadsheets that have been emailed to multiple users, each making changes with no audit trail of edits." 
"The accountability that using MTech Systems brings is significant. It drives the responsibility to the person responsible, whether they are an admin clerk or an operations manager. MTech Systems' permissions-based controls drives responsibility and ownership through the entire application. Everybody is responsible for their own area, whether it is approving a purchase order, sales order, or anything else." 
The application provides the visibility of transactions, creating closer collaboration from all departments, whether it be from the admins, through operations and finance, it generates necessary discussions.
2. Less margin of error and increased traceability
"The ease and efficiency of closing financial periods in MTech Systems meant that reporting weekly / monthly figures was faster, allowing managers to challenge their departments and respond quicker to challenges." 
Implementing the MTech Systems solution enables businesses to assess internal structures and processes. To that end, in a previous role, we took the opportunity to re-organize the way we worked to improve efficiencies and simplify the entire purchasing and sales processes across the agricultural division, whilst maintaining critical controls utilizing these modules. We would interface data from the application to our central ERP system and very quickly found that transactions completed on MTech Systems had significantly higher first-time match rate than those areas of the business that transacted directly to the ERP system, resulting in a reducing the need for human interventions. 
Another positive of using the period end module was it simplified satisfying internal / external auditor requirements, as everything was in one place.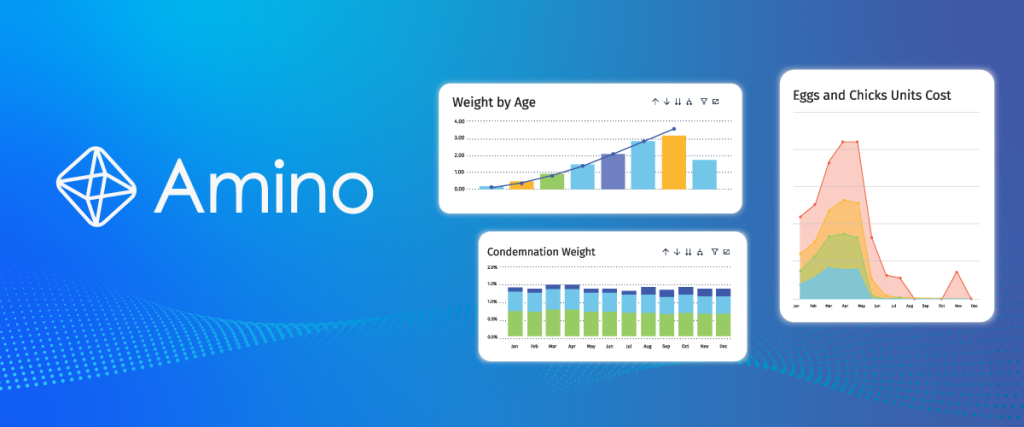 3. Set it up once, eliminate double work and duplicate data
"Using MTech Systems not only promotes "The one version of the truth" but it also actively promotes eradicating duplication of data entry onto multiple platforms. From grower data entry on their web portal and the ability to integrate data from feedmills, labs and other facilities makes MTech Systems the one place where all data can be stored. The accuracy of master data set up at implementation is key to leveraging what the application has to offer. Ensuring that all functions within a business validate this information, farm estate, financial allocations, products, costs etc. will result in time saving and efficiencies throughout the supply chain"
4. Easy to use system that's made for the poultry and swine industry
The system has several tools that help users. One of these is the wizard function that assists in managing interfaces between MTech Systems and other applications, for example the central ERP. Use of the interface wizard is logical and can be mastered in a very short time, ensuring that all the processes of the poultry and swine industry are inside the system and can also be tailored to a business's unique process.
5. Optimal decision making and identifying hidden business opportunities
No business wants to make decisions based on inaccuracies or falsehoods when it comes to their data as they could end up taking the organization in the wrong direction. Maintaining clean data and efficient processes is key to business growth.
"The Mtech Systems application has specific planning modules for breeders/layers, hatcheries, broilers, and mills. These tools not only give visibility of the short-term plans but can be used to generate long term scenario planning, therefore critical to the business strategy. 
The ability to create a "what if" scenario for hatching egg production can help determine the volumes and timing of your day old placement program, ensuring that both the internal hatchery requirements and the confirmed sales orders needs are met, potentially even identifying increased sales opportunities."
Summary
"Having the application, enabled us to look at our business processes, and change the way we did things to such an extent that, it became second nature. Having transparency of processes, visibility of key physical and financial metrics helped drive simplicity, more communication, and efficiencies throughout the business. It enabled those that do, to do more for example advisors could spend more time on farms rather than chasing reports/ kpi's as the system allows auto generation and emailing of reports"
See what Amino can do for your business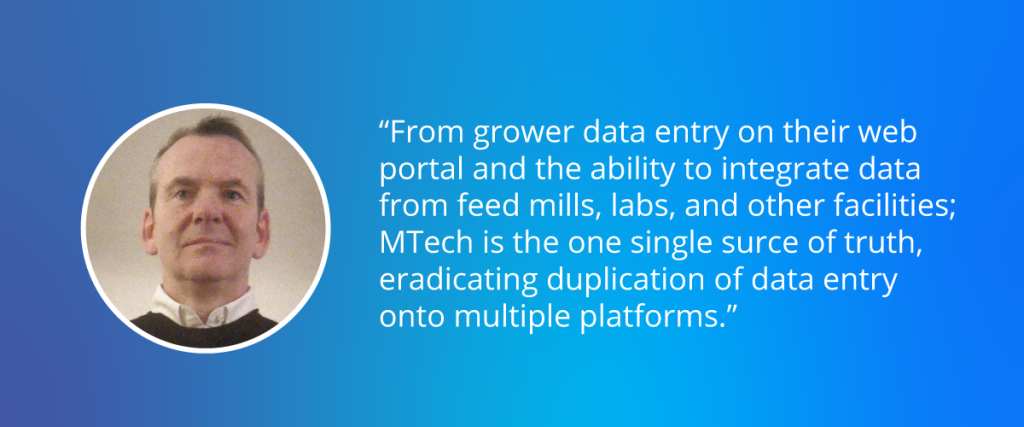 Danny Rotherham bio
"I was always going to be involved in the agri industry."
Growing up working on the family-run turkey/broiler growing farms and summers spent working on dairy/arable farms, only hardened my resolve. After attending Harper Adams college, I joined B Matthews, the UK's largest integrated turkey business, managing their day-old placement team, later moving to Hungary to assist with the expansion of their business there. After my time in the turkey industry, I opted for a change and started with Grampian Country Chickens as a broiler breeder farm manager in Scotland. During my time here I managed several farms but again I wanted to experience more areas of the poultry business. I spent some time as an asst hatchery manager before joining Moy Park, a leading broiler integrator in UK, as a technical advisor in their parent stock operation, covering contract farms.
In 2007 I joined Aviagen providing technical support in Russia and Eastern Europe, advising businesses in Romania, Bulgaria, Hungary and was promoted to Regional Manager for Russia in 2009. I re-joined Moy Park as their Parent Stock manager in NI in 2011, overseeing all aspects of a modern supply chain. In 2015 I was invited to join a team investigating modern It solutions for our Agri business. This was my first introduction to MTech Systems and their IT solutions. I was part of the implementation team that installed the MTech Systems solution across the business areas, GP/Parent farms, hatcheries, broilers, feed mills, purchasing/sales and finance. 
After implementation I managed a team that was responsible for developing business process improvements, reporting tools and the day to day transactions across all functions on the application. Simplicity, efficiency and accuracy were the values at our center, ensuring that all areas had at their disposal reporting/analysis tools and confidence in the results generated.